Years of displacement have separated thousands of families in Nigeria's northeastern state of Borno. For those who have returned to their homes of origin, search for their loved ones never stops. Along their displacement journey, volunteers from the Nigerian Red Cross Society (NRCS) are lending hands to numerous separated families yearning to be reunited.
This group of dedicated volunteers has undergone comprehensive training, equipping them with the necessary skills for restoring family links.
Abubakar Abba, a former NRCS Restoring Family Links (RFL) volunteer in Borno State, emphasizes the importance of volunteer training. "This RFL program aims to equip our volunteers with the ability to register family separation cases in their communities, be it their hometowns or new places like Pulka, Banki, Bama, Konduga, and Mafa Town," he explains.
Through an exchange of messages, concerned families can finally experience the joy of hearing about their loved ones. Reunions that were once considered impossible now offer a glimmer of hope, turning letters of trace into heartwarming tales of happiness and relief.
Volunteers know what it means to be displaced. Muhammad Abba, a resilient business owner selling shoes in Banki town, situated on the Nigeria-Cameroon border, was displaced and forced to abandon everything. Upon his return to Banki in 2017, he decided to join the NRCS. "Witnessing people suffer without food for three days while fleeing the conflict to Moora town in Cameroon deeply affected me," he recalls. "The Red Cross provided crucial support in the form of food, healthcare, and mental aid in the Minawao camp in Cameroon. It moved me, and I became a part of this remarkable movement."
Fadimatu Yakubu Ali, a law graduate and a dedicated volunteer, aspires to make a difference in her hometown of Pulka, where cases of missing persons are prevalent and the need for such services is dire. "I am impressed with the family reunification work in Gwoza, and I want to do the same for my community where there are cases of missing persons," Fadimatu says.
In 2012, Ibrahim Bello found himself displaced from Gwoza, spending six years in Yola. Determined to build his resilience, he honed his carpentry skills during his time there. When his parents called him back to Gwoza, he decided to join the NRCS. Inspired by the Red Cross Movement's commitment to humanitarianism, Ibrahim eagerly joined the cause. "In my two years of service, I have experienced the fulfillment that comes with being part of something bigger than myself," he proudly shares.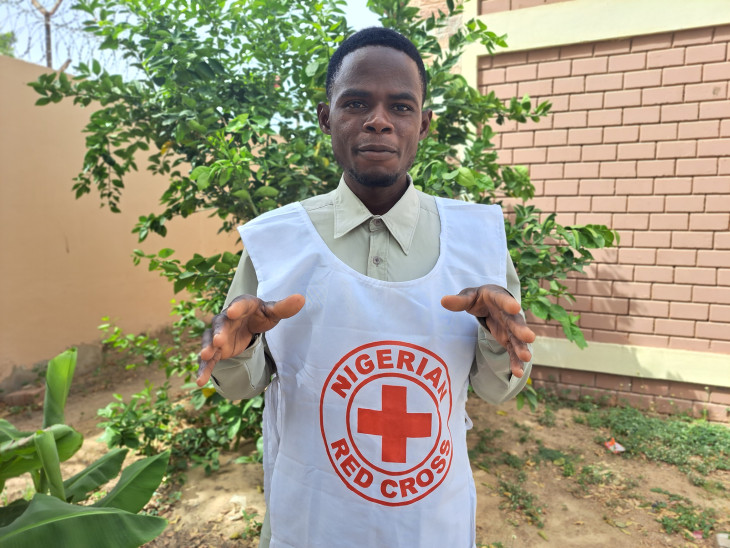 Sadly, Nigeria bears witness to a staggering number of missing individuals, with over 24,000 people currently registered, half of whom are children, predominantly affected by the ongoing conflict.
At a time when conflicts tear families apart, these inspiring volunteers embody compassion, dedication, and resilience. Their tireless efforts are a testament to the power of restoring family links and rekindling the bonds that have been shattered by the harsh realities of conflict.
Together, we can support their mission and stand in solidarity with those who dream of reuniting with their loved ones.
We acknowledge Source link for the information.