A few participants quickly jotted down notes, while the others asked questions throughout the demonstration. It's a scene from the second day of the basic emergency care (BEC) course, where 22 healthcare workers from Zamboanga, Basilan, and Sulu learned how to manage patients using basic resources, a common scenario in remote towns and villages.
Dr. Lucero is a health delegate of the International Committee of the Red Cross (ICRC), which organized the training as part of its mission to protect the lives and dignity of people affected by armed conflict. He emphasized to participants that the ability to provide emergency medical care during humanitarian crises is a lifeline for underserved populations.
"Everything that you learn here can spell the difference between life and death for people who are in the midst of conflict," he told participants.
Developed by the World Health Organization, International Federation for Emergency Medicine and ICRC, the course was conducted in Zamboanga City from 5 to 9 September. Many of the participating healthcare workers were highly experienced, but they learned new things from BEC.
"There is a need to revisit BEC, even for seasoned healthcare professionals. It enables the delivery of quality care during high-stress situations and serves as a valuable reminder of lifesaving, simple steps," Dr. Lucero said.
The participants came from different government institutions such as Zamboanga City Medical Center (ZCMC), Basilan General Hospital, Lamitan District Hospital, Sulu Provincial Hospital, Philippine National Police Region 9 Medical Unit, Camp Navarro General Hospital, Camp Teodulfo Bautista Station Hospital, and the 1st Infantry 'TABAK' Division.
The training refreshed their knowledge and skills on a range of topics, such as addressing breathing and blood circulation problems, immobilization, ways to provide primary and secondary assessments, and basic trauma emergency management.
Everything that you learn here can spell the difference between life and death for people who are in the midst of conflict.
Dr. Emiliano Lucero, ICRC health delegate
It also included a two-day training of trainers (ToT) session where six healthcare frontliners were trained so they could become BEC instructors in the future.
Dr. Kelly S. Geronimo, the health emergency management staff manager of ZCMC who was one of the ToT participants, gave positive feedback about the courses.
"In situations with limited medical resources, a practical approach to responding to emergencies is crucial. At times, it can be a matter of life or death," he said.
"While I may be familiar with certain concepts due to my exposure to pre-hospital care, I recognize the importance of this course for underserved communities. The patient-management approach and teaching methods are, in my opinion, highly applicable for imparting emergency care knowledge and skills to the community," he added.
Dr. Geronimo and two other participants from their hospital were selected to participate as instructors in the next BEC course which will be held in Cagayan de Oro in October. This sustainable approach is aimed at bolstering the capacity of the public health system to respond to emergencies, especially during armed conflicts.
The first BEC course in Zamboanga took place in November 2021. To-date, a total of 63 health care workers across Mindanao have been trained by the ICRC on BECC.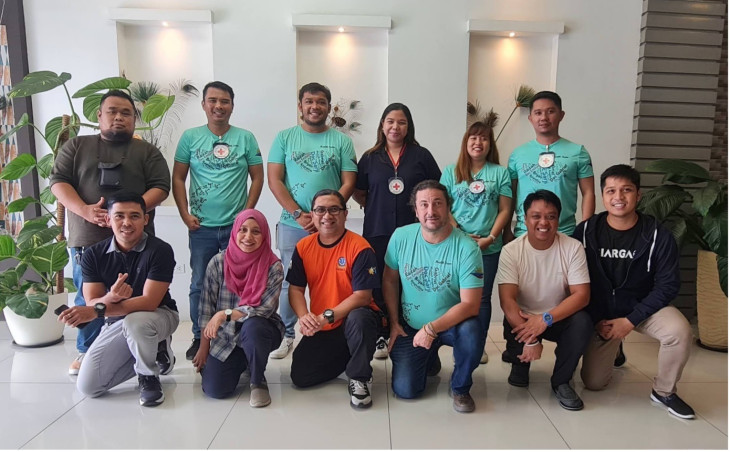 We acknowledge Source link for the information.