Maryam Sale, a 60-year-old grandmother from Gwoza town, was cooking some soup when she heard gunshots. In a trembling voice, she quickly called on her daughter and her two grandsons and they ran to hide in the mountains.
"They caught my grandsons and despite our plea, they killed them while my daughter and I watched." Maryam sadly recalled, "I see my grandsons in my dreams from time to time pleading for mercy which they never got. As a mother, I failed to protect them, and this haunts me every day."
The experience left Maryam feeling terrified and with a lingering sense of guilt and fear.
"I could not sleep well for more than four months. Anytime I try to close my eyes, I have nightmares of the gruesome murder of my grandsons and their plea for mercy. Even if I cried, tears don't come out of my eyes anymore. I use droplets of water in the eyes to allow me to close them for a while."
Maryam is one of more than 250 people who have received mental health and psychosocial support through a community-based program run by the ICRC and the NRCS, in cooperation with community leaders since 2021.
"When I started attending the Red Cross counselling sessions in the community, I noticed remarkable changes in my body." Maryam explained, "My sleep has improved, I can now sleep for more than 3 to 4 hours daily. I am grateful to the Red Cross."
Within this innovative program, 55 community leaders and 14 Red Cross volunteers participated in a series of capacity-building activities to serve as the Psychosocial Support (PSS) team. They raise awareness about psychosocial support and mental health, to help the families understand their needs, and fight the stigma associated with psychological distress in the community. They also facilitate access to services for people in need, such as individual, group or family counseling.
For Haruna Maaji, 43, guilt and pain are feelings he has been living with since the tragic loss of his father. Fleeing Madagali, in the northeast of Adamawa state with his 18 children, Haruna made a hard decision to leave his 85-year-old father behind because he could not endure the 100-mile trek to the mountainous Koransa village.
"I was hoping that because of his age, he would be safe." Haruna recalled with tears in his eyes.
Sadly, weeks after, Haruna learned of his father's death, when he met other people displaced from Madagali in Maiduguri, the capital of the northeastern state of Borno, where he sought refuge.
"When I returned months later to bury the body, I only found dry bones! I feel guilty and have been living with this feeling of guilt and pain in my mind. I am still having nightmares of the incident and feelings of guilt for abandoning him." Haruna said.
Sagal community, north of Adamawa state, is a six-hour journey on a 13-mile flooded and muddy road from Mubi, the nearest town with an ICRC presence, from which we manage mental health support to the communities in northern Adamawa.
"Accessing Sagal or Koransa communities is a daunting task due to the road condition," Binfa Kelvin Gono, ICRC's Psychologist in Mubi, explained. "But the impact we continue to see in the lives of people we talk to and support, is rewarding."
"When we first met Maryam, she was sad and never spoke to other people." Binfa said.
Today Maryam is progressing well with her individual and group counselling. She has better control over her emotions and wellbeing.
The impact of this mental support program keeps motivating Nigerian Red Cross volunteers, like Magaji Babagari, to carry out their mission with passion. Magaji has been a volunteer for more than a decade and he is always happy to see the evolution from people going through mental distress to recovering. "The smiles on the faces of people give me the passion to keep supporting them "noted Magaji.
"When we first met with some of these people, we realized that they stay in isolation away from other people. Some of them stay indoors all day without interacting with anybody, which puts them in a more difficult mental situation" Magaji explained. "With the counseling sessions we offer them, I am happy to see them overcoming their condition. Some of them after a series of sessions, start mingling with people and sharing their stories. This helps them to recover faster, and they start their lives all over again," added Magaji.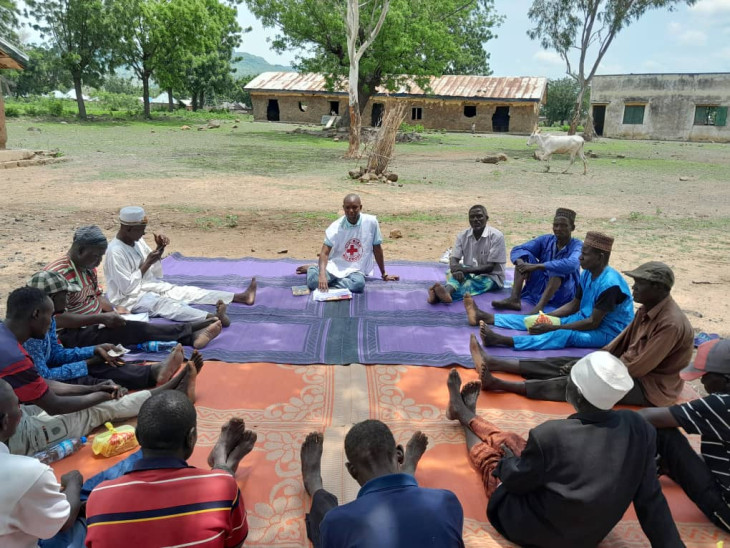 In addition to trauma counselling, the ICRC has provided agricultural support as well as cash and other basic household items to enable them to reestablish
We acknowledge Source link for the information.